Horizon House of Illinois Valley, Inc.
Horizon House is a not-for-profit 501(c
)(

3) tax-exempt organization that provides a variety of services to adults with disabilities. Serving North Central Illinois, Horizon House has two administrative facilities in Peru, Illinois, and 10 small homes in LaSalle and eastern Bureau counties. Horizon House provides a variety of residential and day services ranging from full 24-hour residential support, to intermittent in-home and employment supports, as well as day services.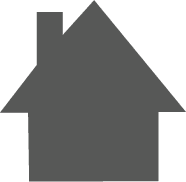 A variety of options to enable people to live valuable, fun, and safe lives in the community.

A resource to advance community employment for people with disabilities while meeting the personnel needs of Illinois Valley employers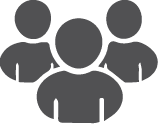 Provides temporary relief to families or caregivers of adults or children with intellectual disabilities in LaSalle, Bureau, Marshall, and Putnam Counties.
.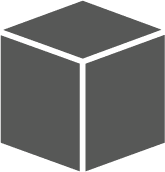 See and learn more about what other services Horizon House has to offer.
Committed to Caring.
Providing the highest quality of supports to those served.
"I came to Horizon House because I would be able to use my skills as a nurse in a new way. I was looking for an opportunity to work in a setting in which I would serve people for the long term. As I developed relationships with people served and with coworkers, it has been my joy to watch people grow and learn about health and wellness. That's what keeps me here. The part of the job that I find most meaningful/valuable is supporting and watching people take charge of their health in a way that matches what they value."
Make a Difference in Your Community
Horizon House of Illinois Valley | 2000 Plank Road | Peru, IL 61354 | 815-223-4488
Horizon House of Illinois Valley, Inc. is a nonprofit organization that provides services and supports to people with disabilities and their families. We listen to the people we support, we learn from them and we let their needs and wants guide our services. We serve people in their home communities. Some people need a few hours of support each week while others require around-the-clock support 365 days a year. Some people want jobs, some prefer volunteering and exploring their community, while others have chosen retirement. We support people with disabilities to create and live the lives they choose.